Columbia, SC Real Estate usually doesn't see the massive swings in the market that other larger metropolitan areas see. That is partly due to this capital city having several universitities like the University of South Carolina, Federal Government, State government, the largest US Army Traning facility in the US, and several industries based here. So what have we seen recently in the last couple of months in terms of the real estate market here? Overall, agents tell me stories of great optimism. That of course depends on what side of the coin you are on. Multiple offers are prevalent recently. Homeowners are sitting around waiting for a "better time". From my vantage point, I'm telling real estate agents to spread the gospel to sellers, NOW is the time. If a seller wants to get maximum dollar for their home, get it out there now and beat the rush. I was told that there were only seven homes with the master bedroom on the main level in the greater Irmo/St. Andrews area! Our market here is methodically moving into a seller's market.

Where do you go when you are looking to answers on how to get ahead? Simple, read a book from Gary Keller and crew. In this case, we looked in SHIFT. Even though the book was written to help agents tackle the downswing in the market 10 years ago, a shifting market is still a shifting market. So when Gary says "Fewer leads, fewer showings, and increased days on the maket- the minute these signs show up, take notice... these are the early signs of what is most likely coming next... the sequence of a shift", we should be looking to adjust. Since we are moving to a seller market right now, we could re-read that as: more buyer leads, more showings, and decreased days on the market... these are early warning signals. Does this create panic for a real estate agent? Not at all. Here are a few of the notes I wanted to share:

​"You have to be motivated to find the motivated" (page 51) - This business will eat you alive if you are not as interested in finding prospects as prospects are interested in selling. Let me say it a different way. If you are merely interested in selling homes, you will only find sellers interested in selling their home. If you are motivated (committed) to selling homes, you will find sellers motivated (committed) to selling their homes. Like-attracts-like, remember that. Only committed agents determined to speak with enough of the right people will find the motivated prospects.

​"The gift of gab should never be mistaken for natural sales skill" (page 53) - Just because you can talk the game doesn't mean you know how to play it. Competition between agents will become more noticeable. This means that the agent who has honed their scripts and dialogues along with the ability to interpret the market to a prospect will have the upper hand. Showing your enthusiasm around the market is not the same as demonstrating your effectiveness in the market. Doing both will get you more business than you can imagine.

"Your message must match your market" (page 58) - In KWU's launch program IGNITE, agents are tasked with the objective to preview a minimum of 10 homes per week specifically to get them more familiar with homes and the market. With real estate truly being a hyperlocal industry, it is imperative that we learn how to crunch numbers (days on market, list price to sales price ratio, average sales prices, etc...) and then be able to communicate that with the public in a way that helps them make decisions.





There is so much more to this chapter in SHIFT and yet I really only wanted agents this week to pull out these few strong reminders. With that said, ask yourself a few questions: What can I do to raise my level of commitment in finding the motivated? What will I study and/or practice to sharpen my skills in converting prospects to viable clients? What information should I be reviewing to become more fluent in interpreting the market in an everyday manner?

I'd love to hear your ideas.
Powered by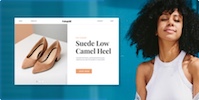 Create your own unique website with customizable templates.