Last week I sat down with four top notch real estate agents and got some of their most precious nuggets on how they each handle their listing presentations. These four agents combined closed over 280 transactions last year. The cool part is that we had agents ranging from one year, two years, 4 years and fifteen years in the business. Without a doubt, this treasure trove of info is packed.

Here's the deal though. if you want access, you will need to do a few things to get them. First, if you are in Productivity Coaching with us, you can log on to our

Facebook Coaching Page

and watch Jeff Riley's interview there. For the other three videos, here is what we're requiring.

​

Fill out the survey below and we will send you Colette Durity's interview. No doubt, with 13 listings taken in the last 2 months and being in the business for only a year, she can teach us all a few things.
Send me a copy of your 4-1-1 (or at least a rough draft) and we will send you the video with Travis Reed's interview. Don't freak out over the thought of the 4-1-1. I only looking to raise your focus factor. Travis is just over two years in the business and is one of Columbia's rising powerhouse agents. He even gives you access to his R&D department. ;-)
Finally, make a $5 or more contribution to KW Cares (send me notification) and I will send you our interview with Lisa Harris from the Harris Homes Team. if you don't know her, she was the runner-up Rookie of the year in 2014 and closed 69 transactions last year. Her goal this year is 150 transactions. Learn from her about her "Lisa List" and simple tips to make pricing and negotiating a smoother process.

​I am without a doubt looking forward to sharing with you almost three hours of powerful training! Get started now...
Powered by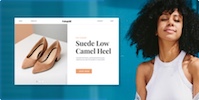 Create your own unique website with customizable templates.